Put a lil Spycè in your Holidays








Romance is in the air! Special holidays are right around the corner. What better (not to mention easier) way to find great presents for everyone on your list than on the Web?

Books make a great gift. There are special children's books, special cooking books, and more.

Music is a wonderful gift - even for yourself! Can a person really have too many romantic music cd's or albums? I seem to buy more every year. No matter what someone's musical preferences are - there are albums/cd's for them - classics, rock, pop, etc.


Barry White - All Time Greatest Hits
Barry mixes classic slow jams, disco hits and two great instrumental joints by Love Unlimited, plus some of his classic pillow talk, and gives us a strong CD from song 1 to 20. The best tracks include: "Satin Soul", "Never Gonna Give You Up" and "I've Got So Much to Give", but listen for yourself and you'll definitely love it!
Ray Charles Love Songs
Ray Charles's entry in Rhino's Love Songs series is as stellar and idiosyncratic as the man himself. It collects recordings from the '50s to the '90s, with slyly offbeat choices such as "Gee, Baby Ain't I Good to You" and Charles's transformation of "Till There Was You" alongside signature tracks such as "Georgia on My Mind", "I Can't Stop Loving You", and "Come Rain or Come Shine".

Diana Krall

The Canadian vocalist-pianist possesses one of the great female jazz voices to surface in the late 1990s. Augmented by spare but skillful instrumentation, Krall sustains a largely quiet (though hardly sleepy) ambience throughout the CD's 12 selections, from Irving Berlin's "How Deep Is the Ocean (How High Is the Sky)", which she also uses as a showcase for her touch at the keyboard, to Gershwin's "They Can't Take That Away from Me". Her swing is artfully subdued ("All or Nothing at All"), and her wry, expressive approach to "Peel Me a Grape" is pure charm. Yet Krall shines most luminously on languid gems such as "I Don't Stand a Ghost of a Chance with You" and "Garden in the Rain".





Love Stories - How we met

The road not taken. The one that got away. Serendipitous meetings. These are the stories that populate How We Met, an anthology of "chance encounters and other true love stories of real-life couples." They are stories of enduring affection that transcends time and distance until the couples eventually find their way to one another through happenstance or dogged perseverance. That fork in the road eventually circles back to the right path. The one that got away is found again. Romance blooms at stoplights.

Forget Spanish fly or powdered rhino horn; if you want to get your lover in the mood, look no farther than your local supermarket. Strawberries, chocolate, asparagus--even coffee--have long been considered stimulants for the romantic appetite.


Peter Guttman has gift-wrapped all seven continents into a splendid, one-of-a-kind guidebook to the planet, showcasing 29 of his most astonishing discoveries.
His beguiling collection will soon have you planning your own romantic journeys-of-a-lifetime.

I have another page strictly for romantic poetry.

Click here!



Max in Paris
Reading level: Ages 4-8
Max, the dog poet, is finally in Paris, and all the most elite Parisians want to show him around. But when he sees the Dalmatian Crepes Suzette perform at the Crazy Wolf, he knows he's found the dog of his dreams.
Full-color illustrations throughout.


Reading level: Ages 4-8
Froggy had a crush on Frogilina. She was the prettiest frog he'd ever seen and "when she smiled at him his insides got all soft and wiggly, like he'd had caterpillars for breakfast."
by Sam McBratney

Reading level: Ages 4-8
Anita Jeram's illustrations are bound to elicit an "aw" from even the sternest of readers; these loving rabbits are expressive, endearing, and never cloying. In turn, Sam McBratney tells a simple bedtime story of sweet familial love with humor, insight, and a delightful surprise at the end. Children and parents will love snuggling up for this one--a treat to be read again and again, just before the lights are turned out.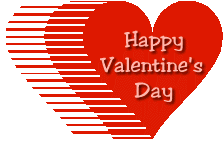 Love Poems | Music and Movies | Spyc&egrave's Library | Entrance | Music | Books
How about winning $1,000 to spend on gifts or on yourself?

Hurry! This one ends SOON!


More easy wasy to make money while you're online are at Free stuff & Make money