Italian Cooking with a lil Spycè
Index
Pesto Eggplant Veal Chicken Limonata
Ciambotto Grilling
Desserts
Other recipe pages:
Cajun Cooking
Cooking for One & Cooking for Two (coming soon) French Cuisine (soon)


Widely published poet, gourmet chef, and travel writer, Frances Mayes

opens the door to a voluptuous new world... a feast for the senses

as she explores the pastoral Italian landscape, history, and cuisine.

Excellent recipes!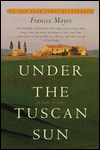 Under the Tuscan Sun: At Home Italy
Fresh Basil Pesto
Pesto is usually served over hot spaghetti. You can also spread it on toasted bread, top it with grated cheese, and heat under the broiler until the cheese is melted.

1 cup packed fresh basil leaves
1/4 cup packed fresh mint leaves
5 TBS toasted pine nuts
4 cloves garlic
1/4 cup olive oil

In a food processor or blender (you can do it by hand with mortar & pestle, if you like), combine the basil, mint, pine nuts, and garlic.
With the machine running, SLOWLY add the olive oil in a stream to make a smooth paste.
Add the salt and pepper to taste, and process.
Serve over hot pasta. The pesto can be transferred to a resealable container and frozen. OR drizzle additional olive oil over the top, cover tightly, and refrigerate for up to one week.

Click Here Julia della Croce, an award-winning author and cooking teacher, brings together dishes from every corner of Italy, from the warm southern provinces of Calabria and Sicily to Lombardy and Alto Adige in the mountainous north. The success of Italian cooking is dependent on using the very best produce, and an inspiring photo album of essential ingredients reveals how to choose the finest foods. Full of delicious recipes and beautifully illustrated throughout, The Classic Italian Cookbook will be your indispensable guidebook through one of the world's favorite cuisines.
Southern Italian cuisine:
Varied, colorful, and speckled with the influence of each of its various rulers. Because historically it has been a poorer, more rural society, their home cooking is simple and more intimately connected with the soil. Fish is generally seen more than meat, but it is the vegetable that rules.
Quick and Easy Eggplant

2 large eggplant, unpeeled, and cut into cubes
1 large onion, thinly sliced
1 lb. Italian plum tomatoes, chopped (with their juices)
1/2 tsp. salt
oregano
olive oil
grated Parmigiano or Pecorino Romano

Coat a large, non-stick pan with olive oil. Saute onions until they are wilted but not brown. Add eggplant and a bit more oil if necessary and saute until soft and lightly browned (about 10-12 minutes). Add tomatoes, salt and oregano to taste. Mix well, cover and cook until heated through. Add the grated cheese and serve. (Since this dish may also be served at room temperture, it is a great make-ahead side for dinner.) Serves 4-6.
Ciambotta
While the above dish is Neopolitan in origin, other regions have their own versions also. In the book "Cucina di Calabria" by Mary Amabile Palmer, she offers a similar dish called Ciambotta. The basics are the same, but other vegetables are added. She suggests these ingredients:
4-5 Tbs. olive oil, divided
1 large onion, coarsely sliced
2 cloves garlic, finely minced
1 large eggplant, cubed
3 green, red, or yellow bell peppers, seeded and cut into cubes
3 medium potatoes, peeled and thinly sliced
1 lb. fresh tomatoes
1/2 tsp. salt
1/4 tsp. oregano
1/4 tsp. crushed red pepper


In this case, the dish is a meal in itself!

Sophia Loren's Recipes & Memories The international film star and Italian icon mixes personal anecdotes with a plethora of ethnic recipes to create a handsome cookbook-cum-memoir. The recipes are a sampling of classic dishes from all over Italy. (125 photos)
Grilling Recipes to come!

Can't find a recipe? Click here and find it!
Lee Lum's Lemon Chicken
6 whole chicken breasts
3 egg whites, beaten until frothy
2 TBS light soy sauce
1/4 tsp sesame oil
1 TBS gin or vodka (hic)
1/2 Cup white vinegar
Peanut or salad oil
1 Cup chicken broth
2 TBS water
1 oz bottled lemon extract
1 lemon, juice and thin yellow rind,
finely chopped


1 Cup water chestnut flour or powder
(available at specialty shops and/or Chinese groceries)
3/4 Cup sugar
1 TBS cornstarch
1 tsp salt
1 tsp monosodium glutamate
1/2 head iceberg lettuce, finely shredded
3 small carrots, cut in julienne strips
1/2 large green pepper, cut in julienne strips
3 scallions, cut in julienne strips
1/2 Cup shredded canned pineapple


Instructions
Place chicken in shallow earthenware bowl. Combine soy sauce, sesame oil, salt, and gin (or vodka); and pour over the chicken. Toss to coat and let sit 30 minutes.

Drain chicken and discard marinade. Add chicken pieces to beaten egg whites and toss to coat. Place water chestnut flour on a plate and coat the chicken pieces with the flour.

Add peanut oil to a skillet to a depth of 1/2 inch and heat to 350°. Add chicken pieces, a few at a time if necessary. Brown on both sides. Drain.

Meanwhile, place the sugar, vinegar, broth, cornstarch mixed with the water, monosodium glutamate, and lemon juice and rind in a small pan. Bring to a boil, stirring until thickened.

Cut drained chicken into 1 inch crosswise slices and place on top of the shredded lettuce on a serving platter. If necessary, keep warm in a 200° oven.

Add the vegetables and pineapple to the sauce. Remove from heat & stir in the extract. Pour over the chicken and serve.

Serves 4

Strawberry Heaven
If vegetables rule for dinner, then fruit is the king for dessert.
2 Pints strawberries
2 Tbls. granulated sugar
1/4 Cup rum or sweet vermouth

Wash and hull berries, cut in half and place in bowl. Add sugar and rum or vermouth. Toss, cover and refrigerate for at least one hour. Toss again before serving. These are wonderful by themselves or spooned over ice cream.
From Gourmet International Newsletter, September 1999.
Looking for something special? Write me.

©1999

More easy ways to make money while you're online are at Free stuff & Make money